UPDATE: So I got confirmation from Facebook that City Art already took down their own page. Thanks to all the fellow artists who showed support and managed to get this shut down so quickly! HAPPY NEW YEARS INDEED!
So it's been brought to my attention that some particular works of mine are being taken and sold for money without my permission. I'm sure this isn't the first or last time this has ever happened to an artist but I've been told the best course of action is to try to let people know not to buy from the thieves.
This is the piece in question that was brought up, made in 2013.
This was put up January 8th of this year and I'm fairly sure that everything on their page is 100% stolen.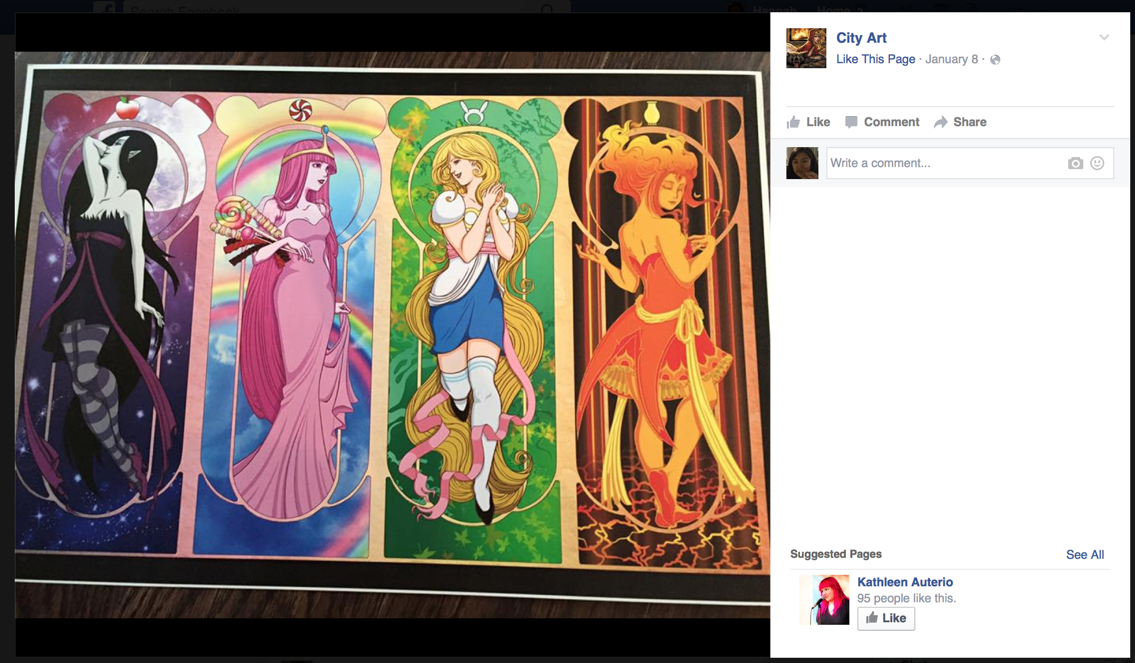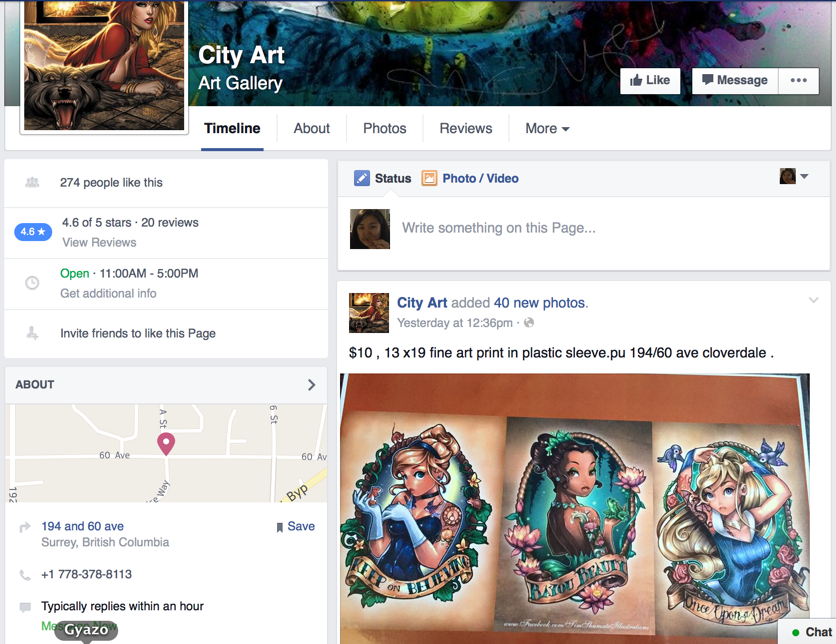 A link to their actual facebook page is here:
www.facebook.com/cityartgaller…
I have tried to report their page to facebook, but it's unclear whether it goes through since it will only bring up a link to a page that details the law of trademark and copyright. While interesting it is ineffective and I doubt that just telling this blatant ripoff scam to take down my work will be heeded.
If you're interested in buying this print please don't buy it from City Art or any other vendor that is not me, the original artist. If you're so inclined and are a concerned artist, please take a look through their gallery and see if any of your work has been stolen (or anybody else you know).
HAPPY NEW YEARS.
HOPE IT'S A GOOD ONE.
BUT NOT FOR CITY ART.
-Hoigao